Note to reader: I am republishing this essay—with substantial revisions and additions—to mark the 45th anniversary of the day on which the Church of Jesus Christ of Latter-day Saints lifted its "Priesthood Ban," becoming the last major Christian religion to accord equal treatment to individuals of African descent.
The whole concept of…the image of God is the idea that all men have something within them that God injected…that every man has a capacity to have fellowship with God. And this gives him a uniqueness, it gives him worth, it gives him dignity. And we must never forget this as a nation: There are no gradations in the image of God. Every man from a treble white to a bass black is significant on God's keyboard, precisely because every man is made in the image of God. One day we will learn that….

Martin Luther King
One of our favorite family traditions when I was young—one we shared with millions of other Americans—was gathering around the television every Sunday evening to watch Bonanza, an American Western set in Nevada near Carson City. The show chronicles the adventures of the Cartwright family, owners of one of the largest ranches in the state: the Ponderosa.
The family patriarch was the thrice-widowed Ben Cartwright (Lorne Greene), who had three sons of varying temperaments. The show, which ran a record 14 seasons on NBC, was popular because it offered both comedy and drama, and told compelling stories about the family, and those in its orbit.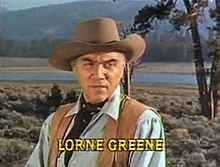 Continue reading

"The Color of God (2nd Edition)"